It's time for the biggest contest of the year! This summer, we're going to be giving away more than $20,000 in prizes.
And these aren't just any prizes; we're going to be giving away everything from a swarm of 20 drones, to 10,000 chicken nuggets, to a human bowling ball set — or the cash equivalent, of course.
Are you in? We thought so!
Leaderboard Prizes
1st Place: $5,000 or Human Bowling Ball Set
2nd Place: $3,000 or Inflatable Bounce House
3rd Place: $2,500 or 10,000 Chicken Nuggets
4th Place: $2,000 or Industrial Ice Merchandiser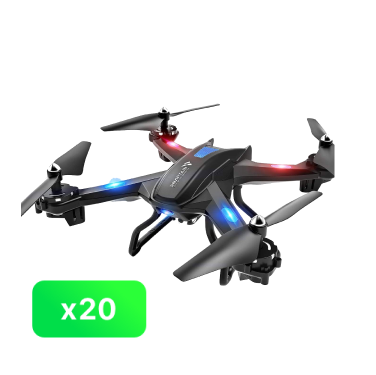 5th Place: $1,500 or A Swarm of 20 Drones
6th Place: $500 or Crying Jordan Shaped Cheeto
7-10th Place: $250 or 2 Inflatable Bumper Balls
Raffle Prizes
We'll also be giving away more than 30 raffle prizes which means everyone has a chance at winning:
1x: $2,500
2x: $500
10x: $100
20x: $50
The Details
This contest will be live from today thru August 17th.
All campaigns are eligible for this contest; find the best performing campaigns and ads on the Highlights page within the Plug.
For every 10 Plugcoins you earn, you'll get 1 raffle ticket and increase your odds at winning a raffle prize.
Leaderboard winners are NOT eligible for raffle prizes.
In a situation where we are unable to ship a prize to a winner due to logistics, cash-value prize will be awarded instead.